Check out Basket & Ball, a free mobile arcade game with a lot of jumping, dribbling, flying around, popping and exploding. The goal of the game is to direct the ball into the basket passing through obstacles and solving puzzles. Both the ball and the basket are alive and emote with meme faces

. Jumping in the game is reversed, so when you tap on the jump button the ball goes down. In a way, you have to dribble the ball around.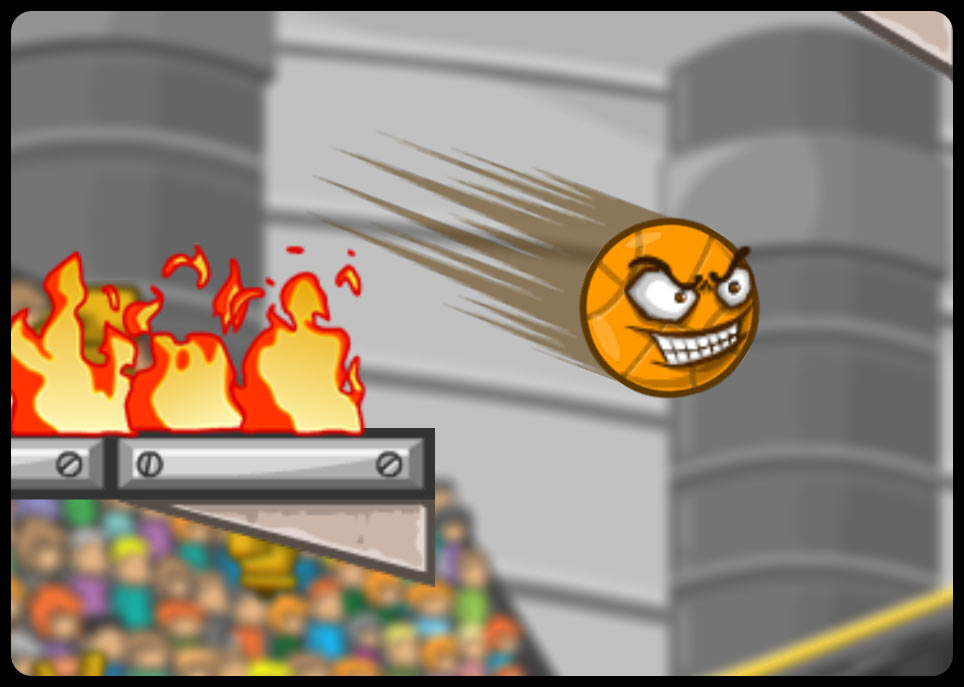 Basket & Ball is a 2d side scroller game and all action takes place on a basketball court. Trampolines, springs, spikes, fire and water pools are scattered across the court making the objective to score the basket challenging. Moreover, levitating police robots patrol around and tase the ball if approached. Three

bonus

stars

are placed in difficult spots of every level. Try to collect all three. The stars will add up and the more you get the higher is your position on the leaderboard!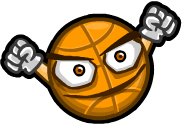 There are 50 levels in the game. Every three or so levels a different challenge is offered. You are given three shots in order to hit at least one score. Instead of controlling the ball with a joystick, you set the direction and strength of the launch and then shoot, much like in Angry Birds. If you catch a star along the way and deliver it into the basket you get it at the end of the level. If you get all three stars during the shootout challenge, you win the level immediately.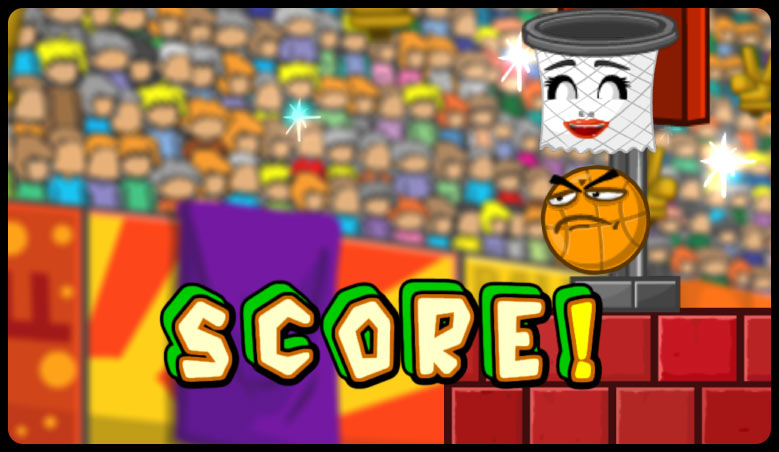 In Basket & Ball, we made a "come back" of the classical virtual joystick controls, so rarely used in popular side scrolling games on smartphones. The joystick and the jump button can be placed at any vertical position of your phone or tablet, making the game convenient to play on a device of any size!
The game has 22 achievements for the Game Center. Some of them require unusual actions during the game. For example, to become a "Delinquent" you need to be tased by a robot cop three times in a row. And to gain the title of the "Yogi" you have to set the ball on fire, get it tased and finally pop it with nails.
Good luck unlocking all the achievements and completing the game!